Step 1:
Extras → Tax Conf Manager
Step 2:
Enter the Tax configuration component name.
Select Tax type from the list.
Click on save button and then the box displayed as "component has been saved" then click ok.
Step 3:
Select tax config name

→

Press enter key.
Click on "Create Duplicate".
Here we can see the duplicate tax configuration name
Step 4:
Edit the tax configuration name.
Select the config component from the list.
Set the calculation for config component – click "F2" for edit the field.
Set the component % for SGST,CGST,IGST & CESS.
The window displayed while click on "F2" , and here we can set the calculation.
Enter the equation.
Use this keyboard for enter the value.
Select component from the list.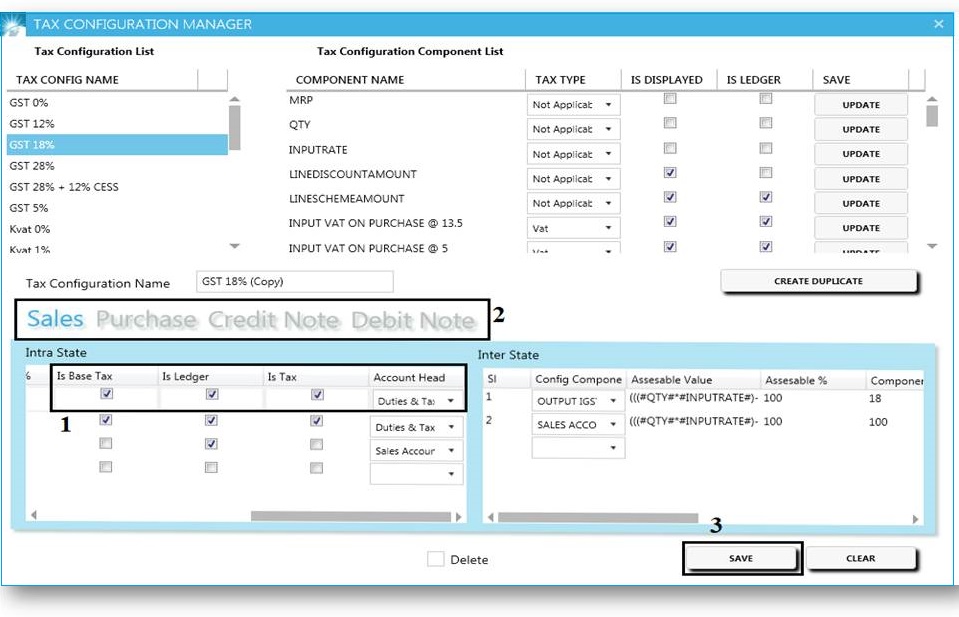 GST billing software-Tax Config Manager Ledger Part.
Do the same for purchase, credit note, debit note.
Click on save.